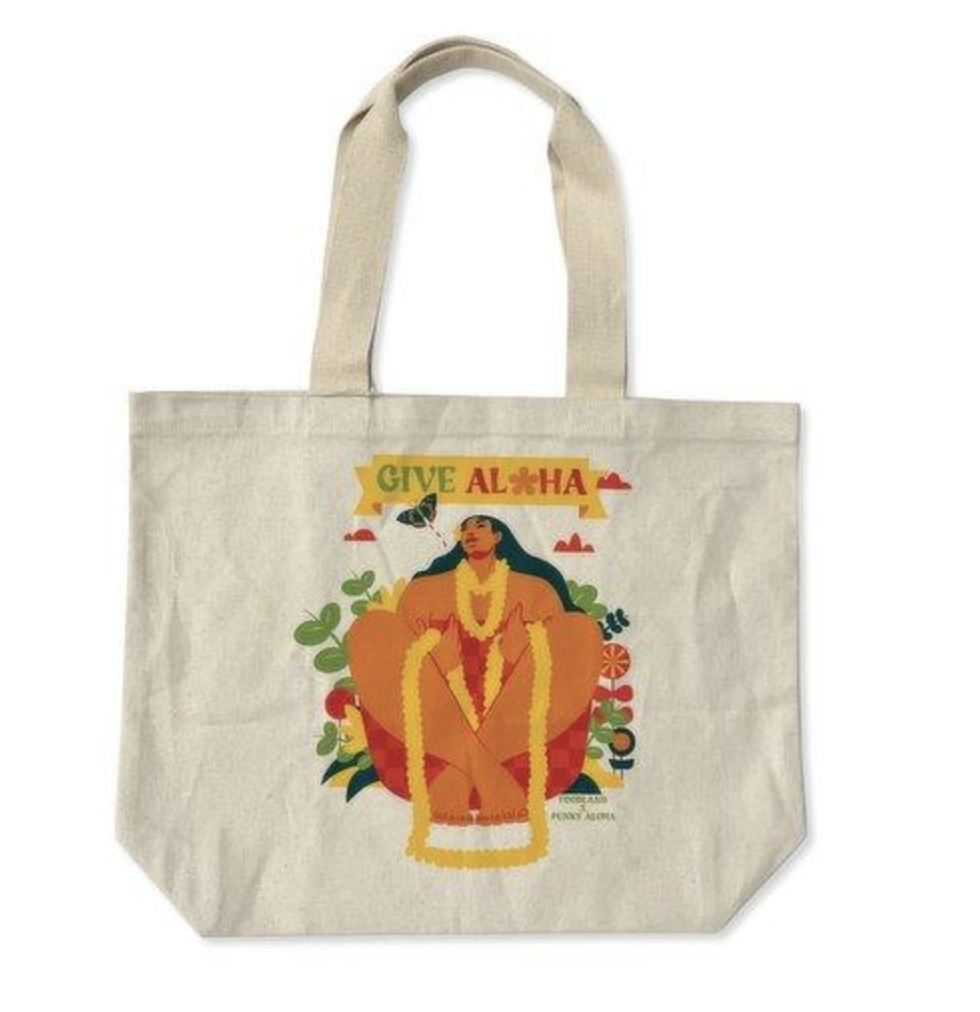 Give Aloha with Punky Aloha Bags
Through September
Give Back this Month with Punky Aloha Reusable Bags!
September is the month to Give Aloha at Foodland, a time when our community comes together to support Hawaii's non-profits.
Learn how you can give back through their Matching Gifts Program!
Punky Aloha merchandise may vary. See store for more details. Give Aloha will be going on the entire month of September.
Foodland is "Food, Family, Friends & Aloha."
Our founder, the late Maurice J. "Sully" Sullivan, had a great vision – that of a family-run, community-focused company that put customers first. Today, with 31 stores and more than 3,400+ employees, his vision is still very much alive.
As Hawaii's largest locally owned and operated grocery retailer, we are committed to building both a better shopping experience and a better Hawaii. We firmly believe that our community benefits from having a strong, local supermarket. And we are dedicated to being a leader in serving Hawaii's shoppers.