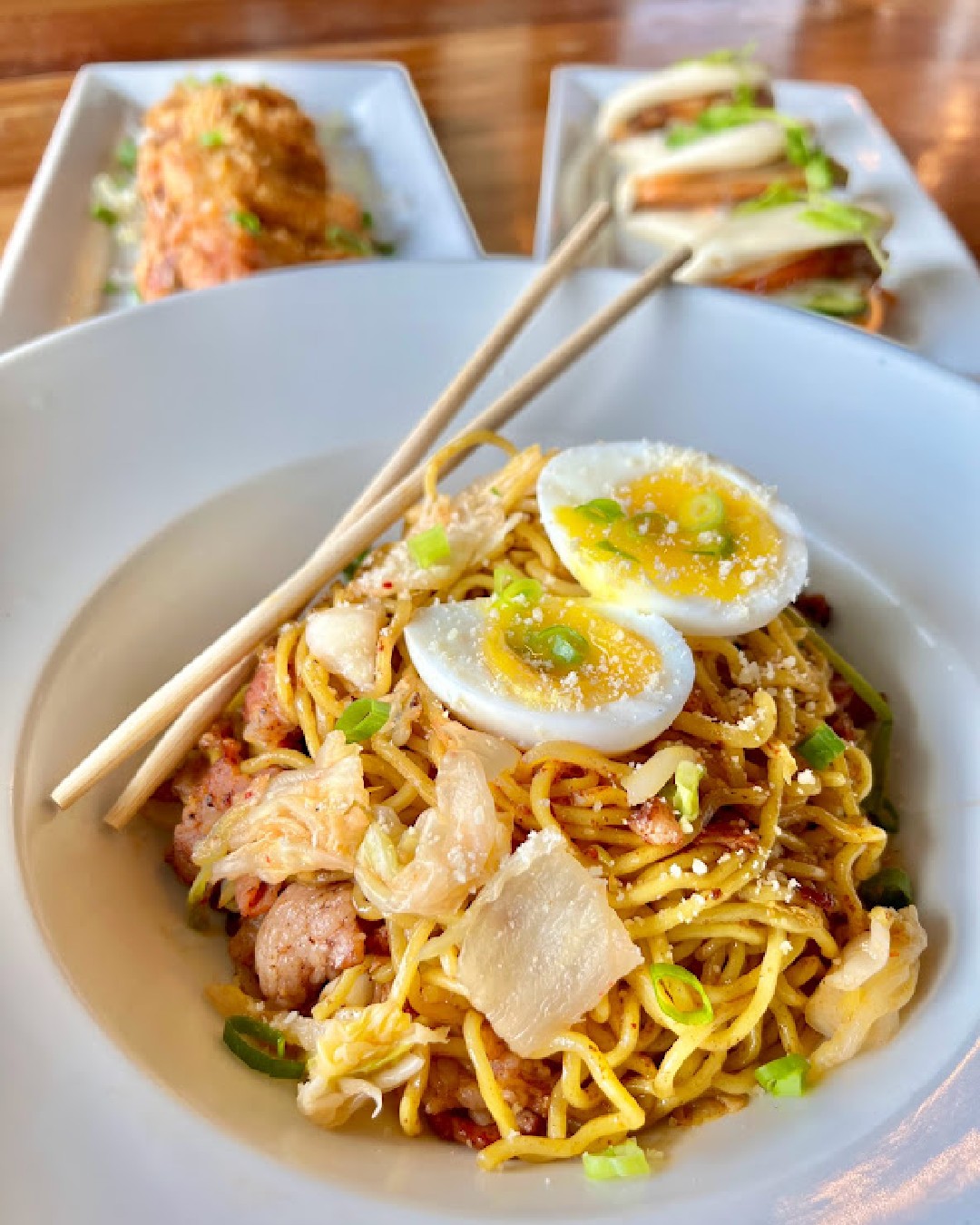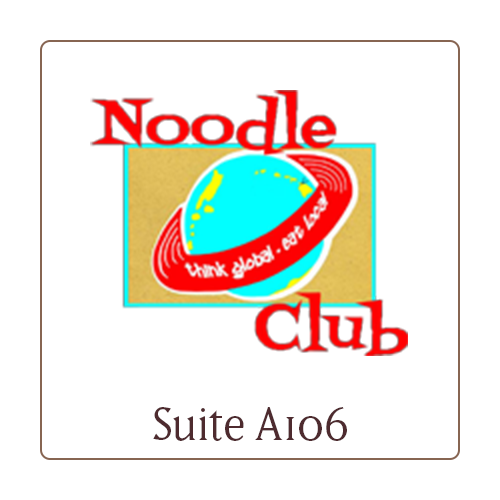 Kimchee Fried Noodles
Now available
Noodles, Chicken, and So Much More!
Menu dishes with noodles vary. See restaurant for details.
Noodle Club … Supporting local farmers and ranchers one bowl at a time.
After decades of cooking intricate and innovative food for hotel guests from around the world at some of the finest hotels in the world, including the Lodge at Koele on Lana'i and the Mauna Lani Bay Hotel & Bungalows right here on the Big Island, Chef Edwin Goto decided to venture out on his own and pursue a long time passion of his, the hamburger. Sunday, August 8, 2010, marked the Grand Opening of Village Burger at the Parker Ranch Center in Waimea, Hawaii. Cooking tasty hamburgers following the mantra of "Supporting our Island Ranchers, One Hamburger at a time", he and his staff's hard work and dedication has paid off with great success as well as National acclaim.Riding the wave of this success at Village Burger, and listening to the urging of the community, Chef Edwin Goto decided to pursue another passion of his, ramen. But like Village Burger, he doesn't want to just make run-of-the-mill ramen, he wants to make ramen that everyone will be excited to eat. This is Noodle Club. Ramen is a Japanese dish of noodles served in broth originating from China. It differs from native Japanese noodle soup dishes in that it is served in broth based on meat such as chicken or beef, as well as in the type of noodles and toppings used. Guided by the principle of 'Think Global, Eat Local", Chef Edwin will be making his broth and other items from scratch in the kitchen. He will actually be using Sun Noodles ramen as he says, "they do the noodles just right". He will be sourcing as much of his items from local farmers and ranchers, taking a 'locavore' approach to dining and cooking. Chef Edwin wants Noodle Club to be a place where locals can come daily for a quick and hearty meal, but also where guests to the Big Island can experience some Hawaii cuisine served with Big Island hospitality. We want Noodle Club to be a place where families come to relax, where friends come to enjoy company and where everyone becomes family.