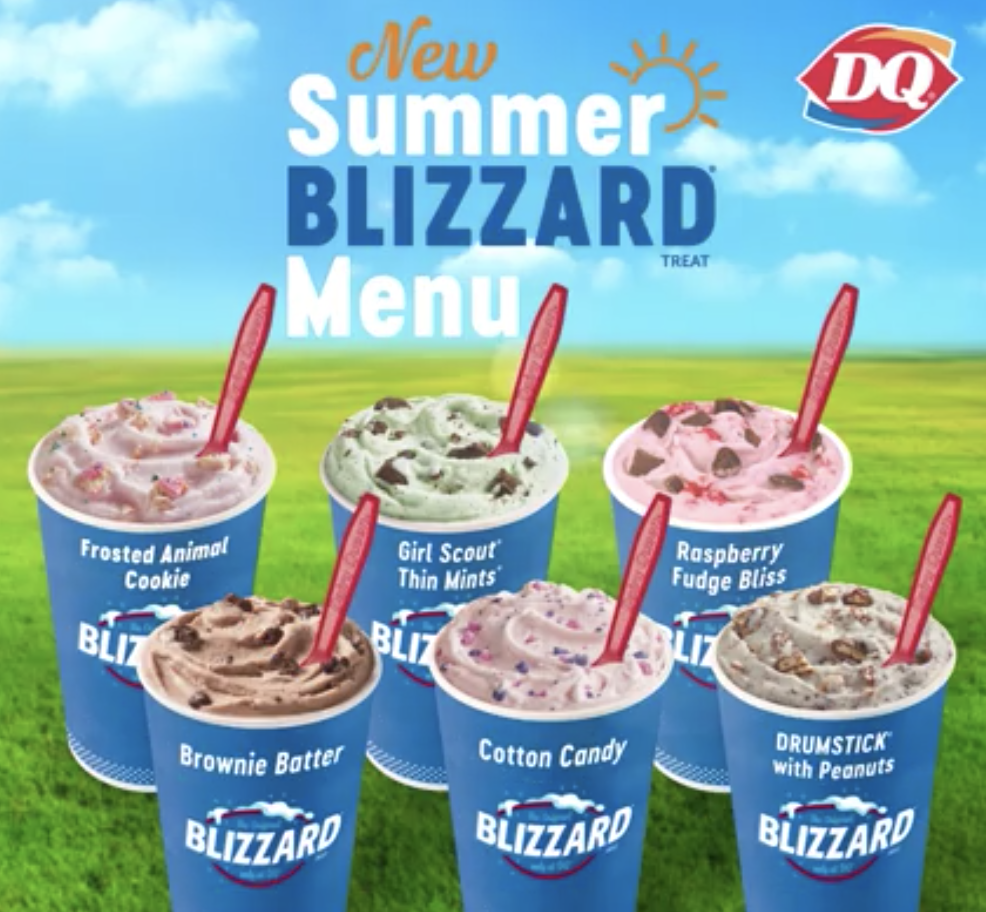 NEW Summer Blizzard Menu
Now available
Make This Summer a Treat!
Dive into summer spoon first!
The NEW DQ Summer Blizzard Treat Menu is here and loaded with favorites.
Try them today and chill out!
Summer Blizzard Menu may vary by location. Check with restaurant for details.
Dairy Queen's vision is to be the world's favorite quick-service restaurant. Our mission is to create positive memories for all who touch DQ®.
Dairy Queen is an American chain of soft serve ice cream and fast-food restaurants owned by International Dairy Queen, Inc., a subsidiary of Berkshire Hathaway. International Dairy Queen, Inc., also owns Orange Julius, and formerly owned Karmelkorn and Golden Skillet Fried Chicken.