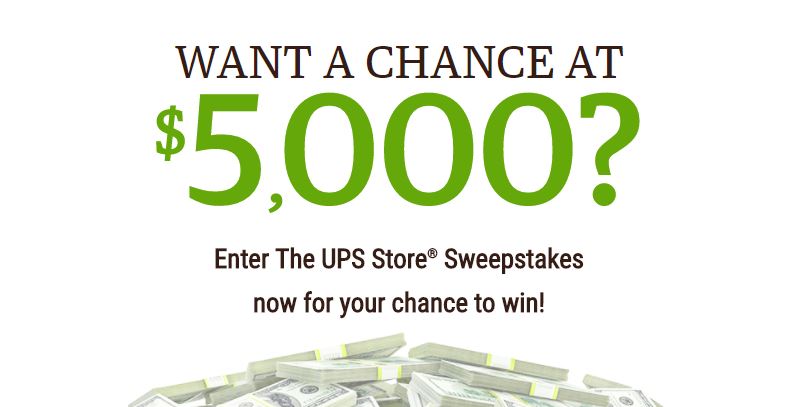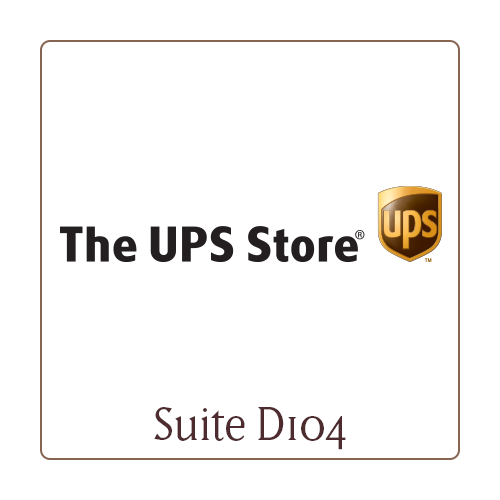 Win $5,000 Cash
Now through January 17, 2018
Win $5,000 Cash
Need a little extra cash?
The UPS Store is giving away $1,000 a month through the end of 2017, plus a year-end grand prize of $5,000. Will you be one of our lucky winners?
Entry Period Draw Date Drawing 6/16 (6:00 AM) – 7/31 (11:59 PM) 8/16/17
"Drawing No. 1" 8/1 (12:00 AM)-8/31 (11:59 PM) 9/13/17
"Drawing No. 2" 9/1 (12:00 AM) – 9/30 (11:59 PM) 10/18/17
"Drawing No. 3" 10/1 (12:00 AM) -10/31 (11:59 PM) 11/15/17
"Drawing No. 4" 11/1 (12:00 AM) – 11/30 (11:59 PM) 12/13/17
"Drawing No. 5" 12/1 (12:00 AM) – 12/31 (11:59 PM) 1/17/18
"Drawing No. 6" 1/17/18 "Grand Prize Drawing"
The UPS Store Difference
The UPS Store is a locally owned franchise offering a range of products and services designed specifically to help and support small business owners in the local community.
We're more than packing and shipping. We provide printing services, a real street address for mailboxes, package notification and even direct mail services (design, print, mail). We are committed to doing everything we can to help small businesses reach their goals.
Our breadth of products and services and our do-whatever-it-takes attitude are ready to help.
The Pack & Ship Guarantee may now be extended to include coverage for USPS® and DHL® shipments.
If a participating The UPS Store® location packs your item using only new materials purchased at that participating location, and ships the package via UPS, USPS, or DHL (on that participating location's applicable UPS, USPS, or DHL account) and that item is damaged or lost in transit, you'll be reimbursed*:
The item's value (subject to the lesser of actual value, replacement or repair cost)

The full retail price you paid for packaging materials and services

Your cost for shipping (excluding Declared Value charges or costs for Insurance as applicable)
For UPS shipments, if you do not declare the value of the item at the time of the transaction and purchase Declared Value for that amount, your maximum reimbursement for the item's value is $100.